MacArthur High School San Antonio, Texas


Class Of 1972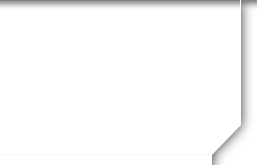 In Memory
Jerry Smith VIEW PROFILE
SMITH, Jerry Lynn Captain Jerry Lynn Smith, beloved father, grandfather and brother, took his final flight west on February 5, 2020. Jerry was born in Austin to Gid Larry and Sarah Smith and grew up in San Antonio. It was in Oklahoma in the early 1980s that he discovered his first true passion: flying. He soon got a job flying helicopters in Oregon and Alaska, and later flew sightseeing tours over the Grand Canyon. He spent the next 20 years as a commercial airline pilot. Jerry flew several different aircraft throughout his career. He spent many years based in Seattle, Washington, D.C. and Columbus, but also embraced international postings, including India and Kazakhstan. After retirement, Jerry touched down back in Austin, where he spent many happy afternoons riding his Harleys through the Hill Country and playing with his two young granddaughters. It was here that he found his next calling: fostering rescue dogs. Jerry spent nearly a decade volunteering with German Shepherd Rescue of Central Texas, adopting two dogs himself and helping find homes for dozens more. And when he least expected it, the group also brought him another love, his longtime partner Judy Williams, a fellow volunteer with the group. Jerry had a daughter, Nicole, to whom he taught his devotion to family, his love of travel and his fondness for animals (including a special soft spot for black Labs). One of his favorite things in the world was watching her ride horses. With a great sense of humor and a quick smile for everyone, Jerry was a Texan through-and-through, from his love of barbecue and Willie Nelson to his trusty cowboy boots. Jerry was preceded in death by his parents Sarah and Gid Larry Smith and his brother Larry Smith. He is survived by his daughter Nicole (Reese) Williams; his granddaughters Peyton and Claire Williams; Nicole's mother Maureen Dorsen; his partner Judy Williams; brother Foster (Jackie) Smith; sister Pat (Gerry) Hartman; aunts and uncles Karen (Steve) Eells and Steve (Cindy) Smith; nieces and nephews Carrie (Philip) Clayton, Larry (Chelle) Smith, great nieces and nephews, Aubrey and Colton Steed, Daxten and Rhenlee Smith, Jessica and Cal Smith and Josh (Annabel) Eells; and four great-great nieces and nephews. The family will hold a celebration of life February 22nd, in lieu of flowers, please consider a donation in Jerry's name to www.gsdrescuectx.com/.
To Plant Memorial Trees in memory, please visit our Sympathy Store.
Published in Austin American-Statesman on Feb. 19, 2020.
https://www.legacy.com/obituaries/statesman/obituary.aspx?n=jerry-lynn-smith&pid=195451153
Click here to see Jerry's last Profile entry.