MacArthur High School San Antonio, Texas


Class Of 1972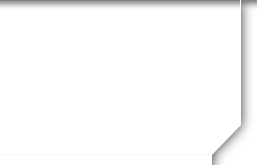 Message Forum
| | | |
| --- | --- | --- |
| | | |
12/02/18 08:11 PM
#2

Jeffrey James Large, age 65, went to be with the Lord on Thursday, November 29, 2018. He was born in San Antonio, Texas on November 8, 1953. Jeff was a graduate of the University of Texas and worked as a public school teacher, coach, and administrator for 33 years. He loved spending time with his family, playing his banjo, barbequing briskets, camping, reading, and Jeeps. He was known for his generosity with his time and was always willing to help others. He had a great knowledge of so many things. Jeff was a beloved husband, father, and grandfather who will be greatly missed.

Jeff was preceded in death by his parents, Bernard and Betty Large. He is survived by his wife of 16 years, Lynda Large; his children Jeffrey James Large, Jr. (Erica), and Leslie Marie Brignac (Kalib); his step-children, McKenzie M. Connor (Justin) and Everett Mecham; his grandchildren, Lindsey, Ryan, Brooklyn, Jaxon, Kylar, Kynlee, Kambri, and Kaizley; his siblings, Sherry Valentine (Bill), Bernie Large, Debby Large (Mark Miller), and Tracy Large (Kara); His 1st Wife, Lorrie Housley (Kurt); His Miniature Schnauzers, Pollie and Emma; and numerous nieces and nephews.

Visitation will be held on Friday, December 7th from 4-6 pm at Sunset Funeral Home. The Funeral Service will be on Saturday, December 8th at 9:30 am at The Church of Jesus Christ of Latter-Day Saints; 8801 Midcrown Dr; Windcrest, TX 78239. In lieu of flowers, the family requests that you donate a book or funds to your local public school library.
12/02/18 08:15 PM
#3

As many of you know, Jeff and I were pretty good friends, from Garner, Mac, and Texas A&M. We were in a bluegrass band together and played all over the place back in the 70s. Jeff was responsible for introducing me to my wife, his cousin, and I am forever grateful to him for that, as well as pushing me to take my music to a higher level. I miss the many times we played together and doing goofy things together. He was an awesome musician, athelete, artist, and so good looking, to boot! I was more than blessed to be his friend. We will miss him.
12/03/18 08:27 AM
#4

Thanks for your words, Eric. Needless to say, I was stunned to hear of Jeff's passing as I'm sure everyone else was as well. Reminds us of our own mortality.
12/03/18 09:37 AM
#5

I am so sorry to hear this news. I know he will be missed and I will pray for his family.
12/04/18 12:12 AM
#6

So sad to hear this news. It does indeed remind us of our mortality and encourages us to reevaluate what is most important in life and what is our purpose. Deepest sympathy to Jeff's family and to you Eric, on the loss of a dear friend. - Cheri
12/04/18 12:37 AM
#7

Thank you Eric for letting me know about Jeff. I had just wished him a Happy Birthday on Nov. 8th and we had been planning on getting together for lunch since his last birthday in 2017, and I just kept not being able to make it to San Antonio. He had told me he wouldn't be able to make the 45th reunion last year. Now I'm really sad that I didn't make it. I hadn't seen him in so long and really wanted to get caught up. I can't believe it. You are so right about his unique abilities. I loved playing football with him. He could hit harder than anyone I knew. I was so amazed at his ability to play any instrument he picked up. At A&M he, Corky, Dan Barrow, myself and others would go down to the crapper on the weekends and they'd play in the shower which was like a big microphone. I couldn't play or sing a lick, but he was incredible. He picked up the accordian and just started playing it or he'd play the guiter or the banjo. I just couldn't believe how talented he was and it's hard to believe he is gone. My condolences go out to Jeff's family and to you Eric as you were so close to him. I will miss knowing he is no longer a part of this world
12/04/18 12:32 PM
#8

So sorry to hear about Jeff's passing. We were great friends at Wilshire elementary and Garner JH (then lost touch a bit at Mac). He was such a kind person. I was a skinny little guy and he was a great athlete; he was like my big brother always looking out for me. We got back in touch online a couple of years ago and had planned on getting together for lunch when I was in SA, but it never worked out. My heartfelt condolences to his family and other friends.
12/04/18 01:01 PM
#9

What a wonderful person; he will be missed.

The "heart like the mind has its own memories"...very sorry for your loss

...and upon reflection...we are at a place of observance...how many Winters do any of us have left in our travels...?

Peace and Blessings to all during this Holiday Season.

Roxanne
12/06/18 12:20 PM
#10

So sorry to hear about Jeff Large passing away. He was such a nice guy. I remember visiting him and John Temperrelli when they were at A&M. Jeff could play the banjo like a pro. He and his family are in our prayers. - Les Romo
12/07/18 08:33 AM
#11

Sorry to hear about Jeff. Great guy and good friend. When I moved to San Antonio midway through my junior year Jeff was my first friend and welcomed to the area. RIP Jeff

Don Giles
12/07/18 12:22 PM
#12

It's with a heavy heart to hear of Jeff's passing. I, too, recollect those A&M days listening to Jeff, Eric and Dan strumming away on their banjos and guitars in a dorm room, especially remembering when they would break out into a rendition of "Dueling Banjos." Thoughts and prayers for his family and close friends. RIP Jeff.

Sterling Fletcher
11/20/20 08:47 AM
#13

Praying for Bob Kirk and family. May God be with them during this very difficult time. - Les Romo
11/20/20 04:38 PM
#14

Definitely lighting a candle..praying for Bob and family.

Roxanne and family
11/22/20 11:25 AM
#15

Dear Bobby, I will miss your smile, your laughter, your craziness! RIP my sweet sweet friend. Know you are loved.
11/25/20 10:23 AM
#16

As I approach the final chapters of a fortunate life lived, and the silhouette of fate's final accounting is seen less dimly, I am reminded of how grateful I am for the people I have been fortunate enough to encounter. Bob Kirk was one such eternal individual. While I did not know Bob well, I appreciated his laconic humor, subtle mayhem and fixed lack of seriousness in which he engaged in Mrs. Atchley's senior English class. His was a constant subtle barrage of his own observations made public. His flying encounter with Delaney Wells in the auditorium (during a film study) was one of the most spectacular Kirkisms at which I was privileged to be present. I believe the world is a far less interesting place without Bob. Rest In Peace.

Thank you Jim Huber and Cassie Grim for making us aware. Thank you Danny Armstrong for being the keeper of the memories and notifier-in-chief. Godspeed, good will and grace to all my classmates. I hope this message finds you all well, COVID-free, and in the throes of a happy and mindful Thanksgiving week.

Peace

John Temperilli
11/26/20 07:23 AM
#17

Thanks John for your beautiful words of our friend & classmate, Bob. I witnessed Bob's antics in Mrs Atchley's English class and I can attest he brought comic relief to the stereotypical senior English class. In fact, thinking back on our English class, the only 2 characters that come to my mind are Mrs Atchley & Bob Kirk. I'm glad to learn you were there too! I am willing to bet if Mrs Atchley were alive today, she would crack a smile & give a chuckle if the name, "Bob Kirk" were mentioned in her presence.

I missed out on the incident in the auditorium between Bob & Delaney. I'd love to hear the story as I'm sure others would as well. Sadly, neither of the main actors are with us today.

RIP, Bob.
11/26/20 11:48 AM
#18

Bob, BOB!! You can't do this to us, we always thought you would be the eternal comic relief we all need and no more so than now. Deepest sympathy to his family but know that he was loved.
11/26/20 01:46 PM
#19

Will never forget both Bob and Charlie in Lilis's class. During the yrs I would run into Bob at different places of employment and would have a great time at the bar. RIP
11/29/20 12:40 PM
#20

Re Bob

Our fellow classmate Bob was such a character! His memory will always live in our Hearts (...the Heart like the mind has a memory - Longfellow).

Condolences from Roxanne and family.

God Bless Bob, may he Rest In Peace
10/07/21 11:29 AM
#21
10/08/21 04:04 PM
#22

Tommy Benson, it will be a glorious reunion in heaven! 💕
02/23/22 12:18 PM
#23

I just heard about Tommy's passing. He was such a wonderful spirit and a great friend. I had a chance to run around with him at Mac. When ever he came to my house he would talk for hours with my Dad (who went to Marquette on a track scholarship) about running. We went to many kicker dances in Quihi at the VFW. Lost touch after I joined the Navy. I know that he is in the best place and I will strive to meet him there one day. God Bless his family and friends. Steve
02/24/22 07:35 PM
#24


I was so miffed reading all the fallen class of 72ers, so many souls with memories. May grandma Mimi use to say if we lived for ever, we would look like shite. Thankful I am not circling the drain, see you latter to all that got ahead on the ladder to higher viewing. I remember many I never knew, but glad I do. Saying hi to all here and there,eat your vegetables wear glasses if you need to, feed your dog, don,t be mean to kids.
Love you Mr, Howdy, see you latter. Dennis '72
10/20/22 06:18 PM
#25

I heard from Randy Alles this week. He's travelliing on business and won't be able to make it to the reunion.