MacArthur High School San Antonio, Texas


Class Of 1972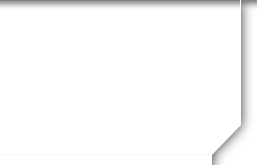 In Memory
Eugenia Voges (Voges-Flink)
Genie passed away peacefully from this life at the age of 67 on August 16, 2021.
Genie was born on December 23, 1953 to Eugene Voges and Thelka (Laubach) Voges in San Antonio, Texas. She was the youngest of four daughters. She was baptized as an infant and later confirmed in her faith as a youth at Beitel Memorial Lutheran Church in San Antonio, Texas.
Genie attended Serna Elementary, Garner Junior High and MacArthur High School where she graduated in 1972. In 1976 she graduated from Southwest Texas State University in San Marcos with a Bachelor of Science Degree in Medical Technology.
She worked for the next forty years as a Medical technologist in the labs of several Central Texas hospitals from Seton Medical Center in Austin to Kimble Hospital in Junction, Tx.
She took time off from her professional career to serve as a math aide in the Kerrville I.S.D. when her children were in school.
Genie is survived by her husband of forty three years, Brad Flink and their two sons and their families: Joseph and Anne (Curtiss) Flink, grandchildren Owen, Archer, Renate and Helene.
Daniel and Cheryl (McGookey) Flink, grandchildren Thomas, Ethan, and Millie. She is also survived by her three sisters: Jennifer Raimondo, Debbie Fisher and Patty Schutter.
Genie was a good student, Medical Technologist, wife, mother, Oma, artist and friend. She will be greatly missed. Genie had a great love of animals and nature. She would be proud to know that donations were made in her name to the Nature Conservancy or the charity of your choice.
A memorial service will take place at Bethany Lutheran Church in Fredericksburg, Texas on September 18, 2021 at 3 P.M.
Arrangements are under the direction and personal care of the professionals at Kerrville Funeral Home. (830) 895-5111
To send flowers to the family or plant a tree in memory of Eugenia Voges-Flink, please visit our floral store.
https://www.kerrvillefuneralhometx.com/obituary/Eugenia-Voges-Flink