MacArthur High School San Antonio, Texas


Class Of 1972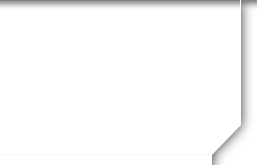 In Memory
Jeffrey Large
Jeffrey James Large, age 65, went to be with the Lord on Thursday, November 29, 2018. He was born in San Antonio, Texas on November 8, 1953. Jeff was a graduate of the University of Texas and worked as a public school teacher, coach, and administrator for 33 years. He loved spending time with his family, playing his banjo, barbequing briskets, camping, reading, and Jeeps. He was known for his generosity with his time and was always willing to help others. He had a great knowledge of so many things. Jeff was a beloved husband, father, and grandfather who will be greatly missed.

Jeff was preceded in death by his parents, Bernard and Betty Large. He is survived by his wife of 16 years, Lynda Large; his children Jeffrey James Large, Jr. (Erica), and Leslie Marie Brignac (Kalib); his step-children, McKenzie M. Connor (Justin) and Everett Mecham; his grandchildren, Lindsey, Ryan, Brooklyn, Jaxon, Kylar, Kynlee, Kambri, and Kaizley; his siblings, Sherry Valentine (Bill), Bernie Large, Debby Large (Mark Miller), and Tracy Large (Kara); His 1st Wife, Lorrie Housley (Kurt); His Miniature Schnauzers, Pollie and Emma; and numerous nieces and nephews.

Visitation will be held on Friday, December 7th from 4-6 pm at Sunset Funeral Home. The Funeral Service will be on Saturday, December 8th at 9:30 am at The Church of Jesus Christ of Latter-Day Saints; 8801 Midcrown Dr; Windcrest, TX 78239. In lieu of flowers, the family requests that you donate a book or funds to your local public school library.