MacArthur High School San Antonio, Texas


Class Of 1972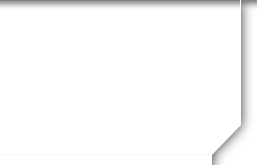 In Memory
Donna Fain (Orsag)
Donna Beth Orsag passed away peacefully surrounded by family on June 30th, 2020 at her home in Lexington after a four-year battle with uterine cancer.

Donna was born on June 21st, 1954 in Burnet to Anna Beth Polk, widow of Donovan Polk. Anna Beth married Edgar Earl Fain, who adopted Donna. Donna graduated from MacArthur High School in San Antonio. She continued her education and was awarded her Bachelor's in Education and her Master's in Educational Administration at Southwest Texas State University.

Donna married Larry Orsag in San Antonio on July 9th, 1977 and were blessed with forty-three years of marriage. Larry and Donna raised their four wonderful children, David, Darren, Amy, and Andrew in Giddings.

At ten years of age, Donna made a public decision for Jesus Christ at Shearer Hills Baptist Church in San Antonio. She had a lifelong walk in faith with her Lord and Savior Jesus Christ. She enjoyed many, many blessings from God and was grateful every day for her gifts of life, love, family and friendships. Near the end of her life, Donna's favorite phrase was "My cup runneth over". Donna's beautiful servant heart touched many people in her life, and she used her gifts to help fill the cups of many.

Donna began her teaching career in the elementary grades utilizing her Spanish language fluency in her passion of teaching ESL students. Her career in educational administration began at Giddings Elementary School as Assistant Principal. Donna served in the Bastrop Independent School District as Principal of Cedar Creek Elementary School and as the first Principal of Lost Pines Elementary School. Donna passionately led, mentored, and motivated her teaching staff with her immeasurable energy, enthusiasm and grace.

Donna had a deep love for her family including being "Mimi" to her twelve Grandchildren all of whom she loved dearly. She could turn an ordinary day into a party, and she enjoyed planning vacations, fun outings and activities at Mimi's home, most recently the Orsag Family Camp during Spring Break 2020. In typical Mimi fashion, the camp t-shirts included the reminder "Kind and loving behavior is the order of the day".

After leaving Bastrop Independent School District, Donna's abundant energy turned to community volunteerism. Donna loved to volunteer and was involved in the formation of the Lee County Youth Center serving in both daily operations and fundraising activities. The Youth Center was near and dear to her heart until the very end of her life.

Donna never fully retired. She had much more to impart in the formation of educators. For numerous years, she worked for Texas A & M University – Department of Teaching, Learning, and Culture as a student teacher supervisor. Donna never let her treatment schedule prevent her from continuing in this role.

Donna's ability to humbly serve others and share her love and compassion resulted in many accolades in her lifetime. At her special request, she did not want specific mention made of awards and recognitions in her obituary.

Those who knew Donna know that she had many friends from all walks of life, including a large number of lifelong friends. She cherished them and enjoyed listening and imparting her wise advice when requested. Until her final days, she continued serving her friends and others.

Donna was preceded in death by her fathers, Edgar Earl Fain and Donovan Polk, brother, Randy Fain, grandparents, Pete and Emma Overstreet, parents-in-law, Alvin and Elder B. Orsag, and daughter-in-law, Holly Orsag

Donna is survived by her husband, Larry of Lexington, her children and grandchildren, David Orsag and wife Hope (Jenkins), Aiden, Zander, Wyatt, and Maddox of Belton, Darren Orsag and wife Meagan (Sumbera), Natalie, Neely, Nola, and Nash of Lexington, Amy Blackburn and husband Matt, Micah and Kizzie of Belton, and Andrew Orsag and wife Kaylee (DeFiore), Kinley and Cora of College Station, mother Anna Beth Fain and brothers, Stephen Fain and Richard Fain, all of Lone Grove, as well as several nieces, nephews, other family members and friends.

A service to celebrate Donna's life, will be held at 10:00 a.m. on Monday, July 6, 2020 at the First Baptist Church in Giddings with Rev Chris Harrison officiating. Burial will follow at the Germania Cemetery in Lexington. Visitation will be held on Saturday, July 4, 2020 from 8:00 a.m. until 8:00 p.m. and on Sunday, July 5, 2020 from 9:00 a.m. until 8:00 p.m. at Phillips & Luckey Funeral Home in Giddings. The family will be present for visitation Sunday evening from 5:00 p.m. until 7:00 p.m.

Larry and children would like to thank their First Presbyterian Church family for their many acts of kindness, support, and most importantly prayers during Donna's illness.

In lieu of flowers or attendance, those so inclined may contribute in Donna's memory to the Lee County Youth Center Building Fund, P. O. Box 1317, Giddings, Texas 78942.
To send flowers or a memorial gift to the family of Donna Beth Orsag please visit our Sympathy Store.
https://www.phillipsandluckey.com/obituaries/Donna-Orsag/#!/Obituary