MacArthur High School San Antonio, Texas


Class Of 1972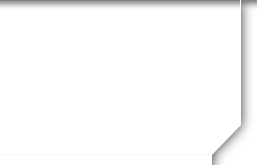 Business Exchange
Melody Farquhar Chang Submitted:
I've just opened a new online business!!!
Okay, for all you Baby Boomers, like me, who spent so much time in the sun, my new business, Bonny & Blythe, LLC, has just launched it's Ageless Essentials Vitamin C, E, Ferulic serum. Compare to Skinceuticals C E Ferulic ($157) or NV Perricone Vitamin C Ester.
The formulation used in this serum has been scientifically proven to: restore skin elasticity, promote collagen synthesis protect against UV damage, reduces redness, promote wound healing and more.
We have secured a GMP manufacturer and now have stock.
Our online store is OPEN and our first product is available! Please share with your friends!
http://www.bonnyandblythe.com/Vitamin-C-Serum-p/w-001.htm
Our goals: To provide our customers affordable high quality skin care products utilizing active ingredients proven by scientific research to be beneficial to maintain healthy skin throughout life stages.

"Perfect Skin, Perfect Price"

Read our blog here: http://www.bonnyandblythe.us
My credentials to support this endeavor:
25+ years in pharmaceutical industry
Scientific Liaison (good at research)
Product Development Chemist (good at mixing stuff up)
MBA (hopefully good at entrepreneurship)

I've partnered with my daughter, Blythe, in this endeavor. Wish us luck! More importantly, give our product a try!!!! Thanks!